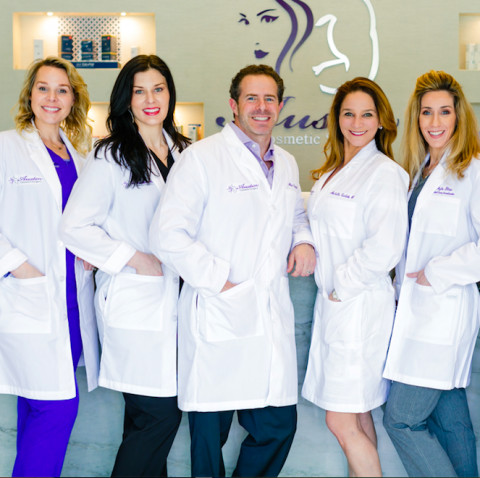 When the FDA approved the return of silicone implants in 2006 after removing approval for 10 years to conduct more research, doctors and patients both were pleased. Most people believe that silicone implants feel more like natural breast tissue than saline implants.
Still, some women are uneasy with silicone implants. They worry about what is known as "silent rupture." This is where the implant ruptures, but the woman has no idea because, unlike saline, the implant doesn't deflate. These women would rather have saline implants, but don't like the potential wrinkles and creases, and unnatural feel of saline implants.
That presented a hard choice for our Austin Cosmetic Surgery patients. But there is another option. It's an option that is unknown to many women — Ideal Implants. These implants are made with a unique method that gives them a natural feel and youthful look, without using silicone gel. Ideal Implants have undergone 10 years of development, testing, and refinement and were approved by the FDA in 2014. We think they're worth putting into consideration when doing your research for breast augmentation with the team here at Austin Cosmetic Surgery.
Specialties
Arm Lift
Body Contouring after Major Weight Loss
Body Lift
Breast Augmentation
Breast Implant Removal
Breast Lift
Breast Reconstruction
Breast Reduction Surgery
Brow Lift
Buttock Lift with Augmentation
Cleft-Lip and Palate Repair
Eyelid Surgery
Facelift
Facial Implants
Free-Flap Breast Reconstruction
General Reconstruction
Hair Restoration
Lip Augmentation / Enhancement
Liposuction
Male Breast Reduction
Nose Surgery
Retin-A Treatments
Scar Revision
Skin Cancer
Thigh Lift
Tram Flap Breast Reconstruction
Tummy Tuck