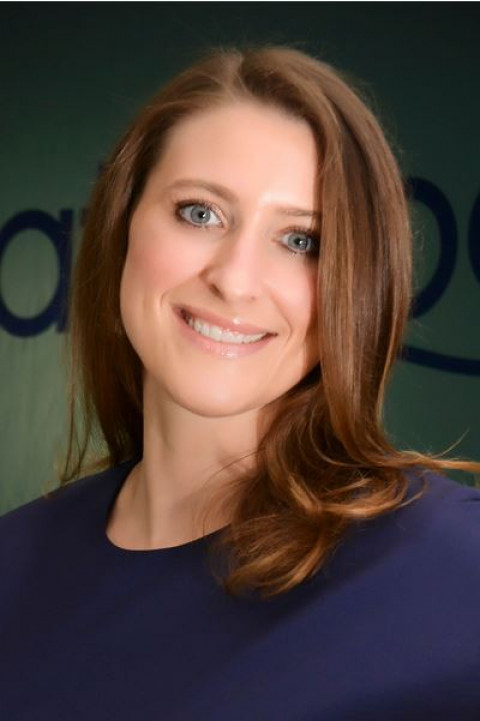 Dr. Alexandra Schmidt is one of a select few plastic surgeons with advanced aesthetic surgery training endorsed by the American Society of Aesthetic Plastic Surgery (ASAPS). She performs the full range of aesthetic surgery of the breast, body, and face and has special interest in "mommy makeovers" and breast surgery.
Dr. Schmidt graduated with honors from The Johns Hopkins University where she earned both Bachelors and Masters degrees in neuroscience. Her achievements led her to medical school at Vanderbilt University. From there, she was accepted into one of the oldest and most distinguished plastic surgery programs in the country at Washington University in St. Louis where she completed rigorous and comprehensive training in plastic and reconstructive surgery. She was then one of only nineteen residents in the country selected for an ASAPS fellowship, focusing exclusively on aesthetic procedures including innovative techniques in body contouring, facial rejuvenation, and breast surgery under the instruction of Hunstad/Kortesis/Bharti Cosmetic Surgery. Her fellowship mentors are world-renowned for body contouring procedures with large-volume liposuction and give national instructional courses for breast augmentation and lifting.
She has co-authored numerous peer-reviewed research articles on improving surgical outcomes and book chapters on plastic surgery techniques and has presented at international conferences.
The philosophy of Dr. Alexandra Schmidt is that a great plastic surgery result does not look like surgery. Safety, beautiful results and a fast and comfortable recovery are our highest priorities.
Specialties
Arm Lift
Body Contouring after Major Weight Loss
Body Lift
Botulinum Toxin
Breast Augmentation
Breast Implant Removal
Breast Lift
Breast Reconstruction
Breast Reduction Surgery
Brow Lift
Chemical Peels
Chin Surgery
Cosmetic Surgery
Dermabrasion
Dermal Fillers
Ear Surgery/Protuberant Ears
Endoscopic Technique
Eyelid Surgery
Facelift
Facial Implants
Hand Surgery
Injectable Fillers
Labiaplasty
Laser Hair Removal
Laser Skin Resurfacing
Lip Augmentation / Enhancement
Liposuction
Male Breast Reduction
Microdermabrasion
Non-Surgery Rhinoplasty
Nose Surgery
Revision Breast Surgery
Rhinoplasty
Scar Revision
Spider Vein Treatment
Tattoo Removal
Thigh Lift
Transgender Top Surgery
Tummy Tuck