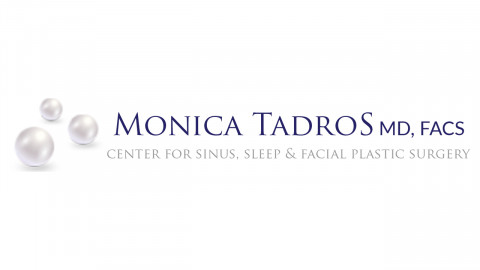 Dr. Monica Tadros and her experienced staff at the top rated center for sinus, sleep, and facial plastic surgery in NYC & NJ look forward to assisting you with discreet and personalized care to meet your individual medical and aesthetic rhinoplasty needs.
Our standard of excellence ensures personalized care from board-certified physicians trained in multiple sub-specialties of Otolaryngology (ENT) that include Head & Neck Plastic Surgery, Rhinology & Paranasal Sinus Disease, Sleep Medicine, and Facial Plastic Surgery. We strive to provide the finest care in corrective therapy in a friendly and compassionate environment.
Our practice prides itself on a symbiotic, therapeutic and aesthetic approach to surgery of the head and neck, rhinoplasty, facial plastic, and reconstructive surgery. A comprehensive evaluation by our top rated plastic and reconstructive surgeons will address your medical and/or aesthetic concerns which we understand are of mutual importance.
Working Hours NJ & NY:
Monday: 9AM–5PM
Tuesday: 9AM–5PM
Wednesday: 9AM–5PM
Thursday: 9AM–8PM
Friday: 9AM–5PM
Saturday: Closed
Sunday: Closed
Payment: cash, check, credit cards.
Monica Tadros, MD, FACS
300 Grand Ave #104,
Englewood, NJ 07631
Monica Tadros, MD, FACS
911 Park Ave Suite 1C,
New York, NY 10021
Keywords: rhinoplasty, rhinoplasty doctor, rhinoplasty specialist, nose surgeon, ent doctor, best rhinoplasty surgeon, nose job, facial plastic surgeon, nostril reduction, otoplasty, nostrils surgery.