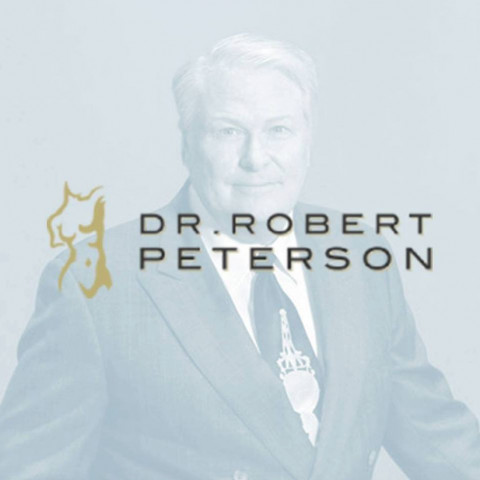 Dr. Robert Peterson, MD Plastic Surgery can effectively restore what time and circumstances have altered. Botox injections can erase wrinkles. Tummy tucks and liposuction treatments can give you the lean appearance that you have been unable to achieve despite diligent exercise. A breast augmentation procedure can provide what Mother Nature failed to deliver. And a face lift can reverse the effects of aging.
The human body is truly a work of art, a masterpiece of design, function, and resilience. However, unlike bodies sculptured of marble or images painted on canvas, our real human bodies require improvement and restoration.
I will combine the newest cutting edge technologies with time tested procedures to provide each patient with excellence in Plastic Surgery. My almost 40 years of practice gives me a wealth of experience to meet the needs of my patients that is unsurpassed. My staff and I will give you support, confidence, comfort and the highest standards of professionalism and care before, during, and after your procedures.
Specialties
Arm Lift
Best Plastic Surgeon in Houston Texas
Body Contouring after Major Weight Loss
Body Lift
Breast Augmentation
Breast Implant Removal
Breast Lift
Breast Reconstruction
Breast Reduction Surgery
Brow Lift
Chemical Peels
Chin Surgery
Cosmetic Surgeon in Houston Texas
Cosmetic Surgery
Dermal Fillers
Ear Reconstruction Surgery
Ear Surgery/Protuberant Ears
Eyelid Surgery
Facelift
Facial Implants
Fractional CO2 Laser Treatments
Free-Flap Breast Reconstruction
General Reconstruction
Injectable Fillers
Laser Skin Resurfacing
Lip Augmentation / Enhancement
Liposuction
Mommy Makeover in Houston Texas
Nose Surgery
Plastic Surgeon Near Houston
Post Burn Reconstruction
Scar Revision
Skin Cancer
Thigh Lift
Tummy Tuck