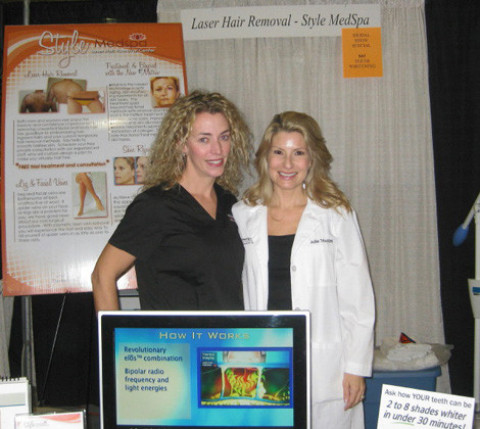 Beautiful confidence is Style MedSpa
Style MedSpa was established in the winter of 2001 with one simple precept in mind: confidence is beautiful. Over a decade later, we're more confident than ever in our ability to help you look your best.
At Style MedSpa we realized that many adults want to look as good as they feel – and more men and women are finding the confidence to seek out ways to look as good as possible. The professional team at Style MedSpa is dedicated to educating you about the various options in aesthetic treatments, answering any concerns you may have, and making your visit with us an enjoyable one. Regardless if you desire is laser hair removal, botox, acne scar treatments, skin tighten or fat reduction – we are ready and experience to assist you!
Style MedSpa is always proud to boast about our most advanced aesthetic devices and lasers at extremely affordable pricing.
We are devoted to making your visit as comfortable as possible, and regardless of what treatment path you take, we know that you will leave feeling more beautiful and confident than ever.
Please take a moment to read about our services. Then visit us in person or contact us by phone or email to schedule a complimentary consultation to discuss your personal goals and aesthetic concerns. We promise you will be pleased with the ambiance, care, knowledge, and comfort Style MedSpa will offer you.
Specialties
Body Contouring after Major Weight Loss
Body Lift
Chemical Peels
Dermabrasion
Dermal Fillers
Facelift
Free-Flap Breast Reconstruction
Injectable Fillers
IPL
Laser Hair Removal
Lip Augmentation / Enhancement
Microdermabrasion
Microsurgery
Nose Surgery
Scar Revision
Spider Vein Treatment
Tattoo Removal
Tram Flap Breast Reconstruction
Vascular Malformations